Not sure if this is the best category for this, but has anyone made any sound diffusers with the Shapeokos?
I've seen some interesting designs out there: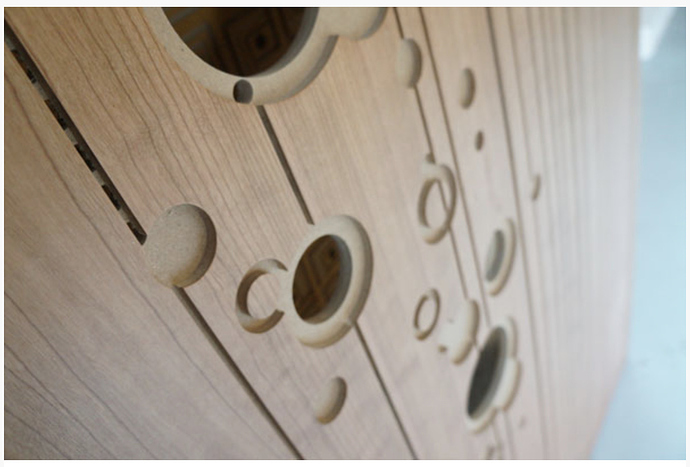 https://www.soundproofcow.com/gallery-main-2/perforated-wood-gallery-2/
And thought that it might be worth experimenting with.
Sadly the download links on the first page don't work, so can't see the files in detail, but they look like it would be fairly straightforward to machine, and out of cheap lumber.
The second link has some interesting patterns, which would come down more to material choices (wood and underlying foam and whatnot).
I even thought about trying to make something that's part functional and part decorative also including some 3d-printed components to create a kind of hybrid design.
Just curious if anyone else has barked up that tree already.