So I was browsing the internet and saw people selling spinners - or fidget toys as they are known.
It didn't seem too hard or a long job so I made a quick design Friday night and had a go to test out my new enclosure today.
I have ordered some ball bearings but these won't be here till later in the week but it looks alright. I used Merritt, but might make one or two in walnut when my machine is 100%
Here is the design - it's suitable for 8x22mm ball bearings. I used x80 y85 stock that was 10mm thick and a 1/4 cutter.
Quick picture of 'one I made earlier'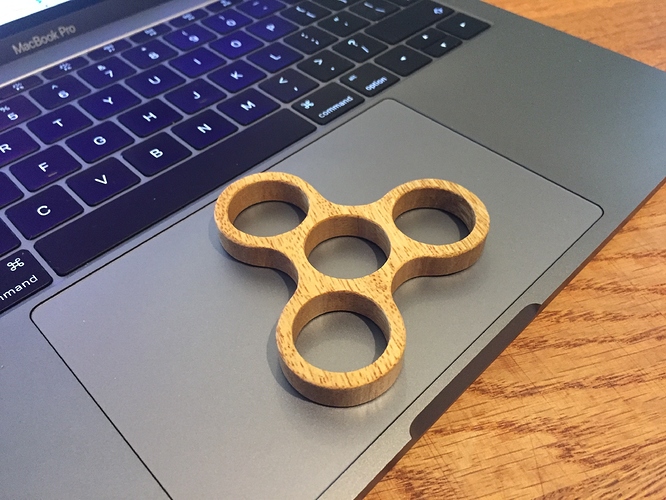 here is the fusion 360 file: