Wanted to share with you my version of a spring loaded edge finder. I wanted something that fit into the standard 1/4" collet. I find this very useful for finding center on round parts. All of the parts were bought from McMaster. I do have access to a machine shop, so making one at home might prove to be difficult. I'm aware that standard edge finders are available with a 1/4" shank, but from what I've read ( and personal experience) they aren't meant to spin at the RPM and trim router produces even at it's lowest setting.
I used a 1/4" X 2-1/2" long dowel made out of 4140 for the main body not realizing that it was hardened. I managed to drill my pre hole and finish it to size on a wire EDM. If I were to do it again I'd use a pre ground 4140 shaft and cut it to length.
For the plunger I used a 0.100" core pin. That was also to long and had to be shortened on the Wire as it is also 60hrc. It could be cut using a cutoff wheel on an angle grinder, but I wanted the end to be as straight as possible.
Then a spring and a setscrew to hold everything in place. I've used it a few times and I'm very pleased with it performance.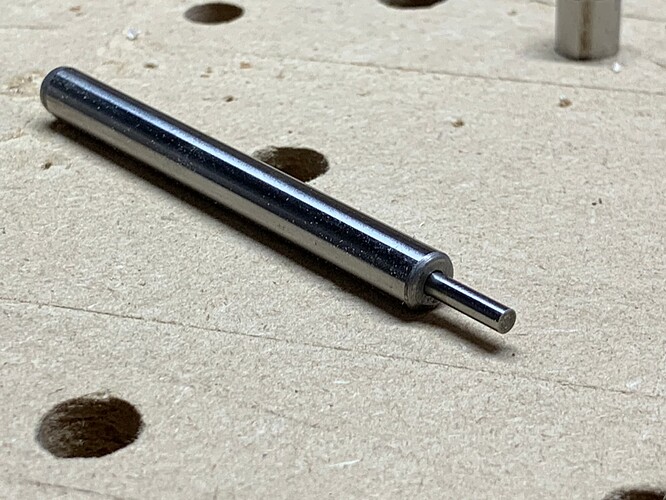 Here is a short video in action