I've been using my C3D spindle on my Pro more. I've noticed that as I increase the load, I'm starting to get some vibration that I can see at the top of the spindle.
I've started trying to CAD something to take advantage of 2 unused holes on the stock Z plate.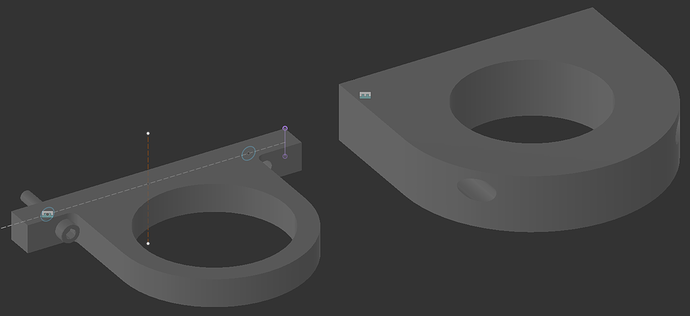 I'm by no means a CAD wizard… The right is for 3D printing. The holes are rather close, and in order to make it from aluminum, I need to start making it quite thin to get clearance to mount the bolts.