Hi folks,
I'm in a creative dead-end right now, so figured I would ask the community for help.
I'm making under-the-stairs storage cabinets, based on a frame like this,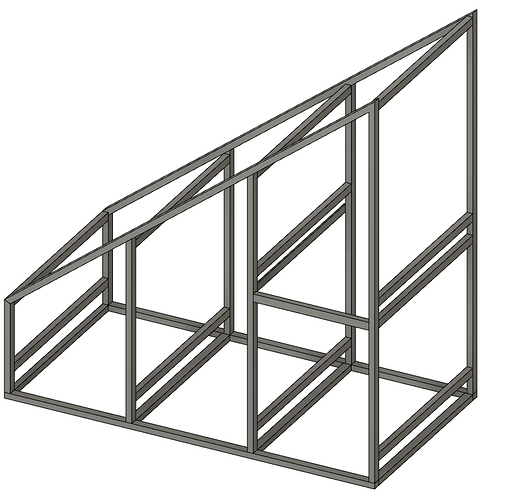 which started like this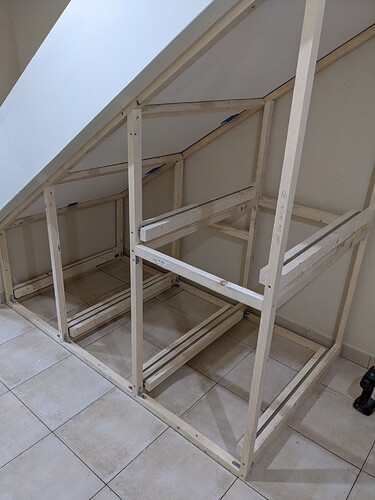 and is now in this state (one section to go),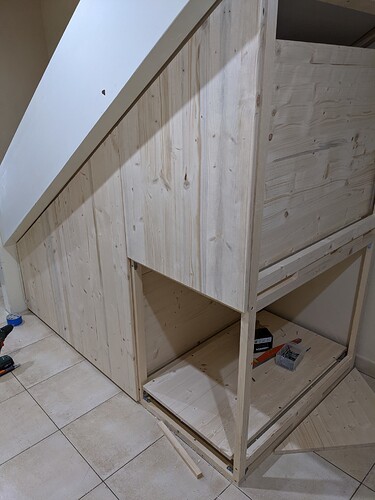 but now I need to work on the front frames, and I thought I would CNC something (obviously…) onto it but after hours browsing Pinterest and Etsy I'm going nowhere. I want something that would not be too extravagant (WAF is at play here), I was thinking of a single large vector design split across the 4 sections/drawers of the cabinet. Mainly white (to match the staircase), possibly with another color for contrast.
Ideas ?
Something that would fit nicely in that trapezoidal surface ?