Hi everybody

I'm planning to buy a 4×4 Shapeoko 5 Pro in the coming weeks and wanted to share my idea for a steel table to support it, and hopefully get some feedback.
Note: I don't need the station to be mobile, hence the wall-mounted approach. However, it can be easily modded to have four legs instead, and casters for mobility.
I'm thinking 3"×1" steel tubing for the frame and 3"×3" steel angle for the legs. It will all be fastened with bolts, with exact-sized holes on one side of the tubing and oversized-holes on the other side for access.
Here's what that looks like: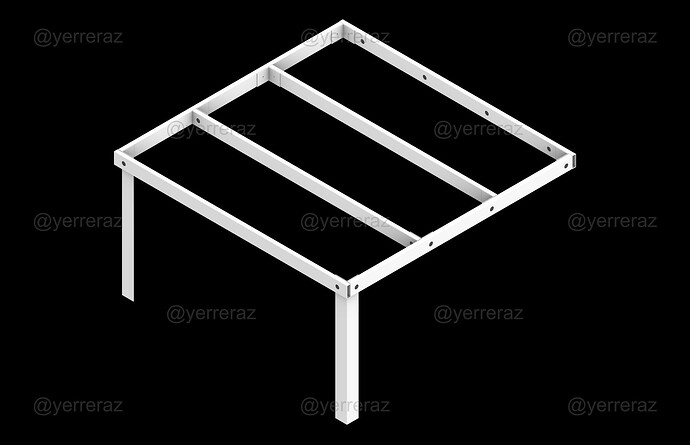 I'm also considering pre-drilled holes along parts of the frame and legs for future attachments, like a monitor arm, under-mount drawers, power strips, etc.
Any pointers on what can be improved or added is much appreciated

thank you!