My X-axis gear started slipping today. I had tightened the set screws before when assembling the machine and noticed that the set screw that seats in the groove on the stepper motor shaft isn't really long enough. When it's tightened down, it is only hanging on by a thread or two. Well, today it worked itself free and my gear started slipping.
I had trouble pulling the gear off of the shaft and when it did come free, the washer that is press fit on the back of the gear came off. >.<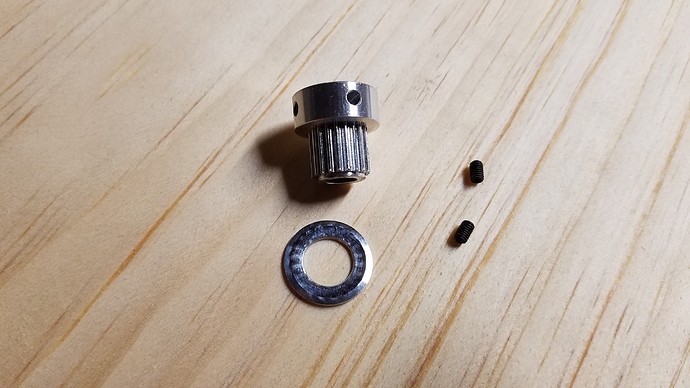 Assuming it doesn't just press back together, how do I order a replacement and maybe a longer set screw?