As mentioned elsewhere I am replacing my blown Sparkfun controller with a stock carbide controller that came with my XL upgrade. I am in the process of wiring the harness into the steppers that came with my Sparkfun Shapeoko which of course have different color wires than the carbide harness.
My steppers have the following color codes:
BLACK A
GREEN A_
RED B
BLUE B_
When I attached them to the wiring harness matching colors it didn't work. I don't see a wiring diagram for the Carbide controller.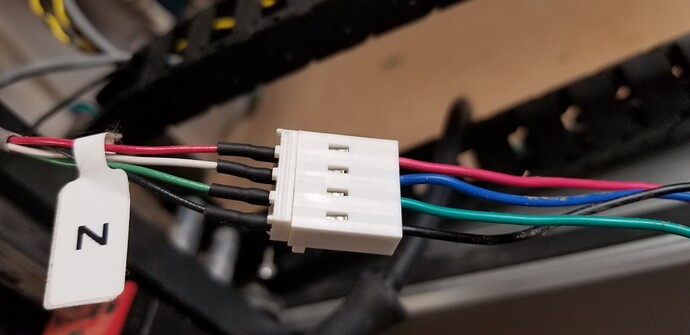 I have never seen a wiring diagram for the Carbide steppers. Can anybody help me translate between the two color schemes?
Also on the Sparkfun unit you had to physically reverse the wires on one of the Y steppers. What do you do for the carbide controller to accommodate the Y steppers moving in the opposite direction?