You're both amazing - I come home from work and there's a new PP.
Inspiring, intimidating and absolutely appreciated are a few words that come to mind reading through your comments.
I'm downloading the PP now and will be able to trial it and report back in a few hours.
Thank you both, I can't convey how amazing it is to see two folks with deep knowledge come together and collaborate like this.
——-
Success!!
I set $101 back to 17.778, used the new PP and the same 0.75" rectangle blank, gadget > rounding tool path to 0.65"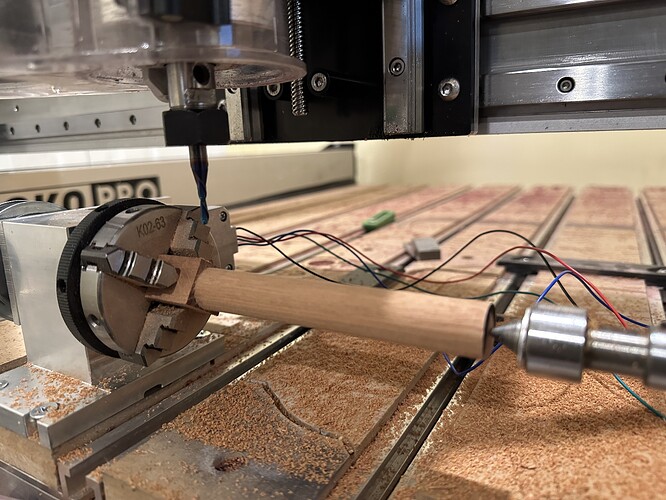 My the end result measured in at 0.635" diameter consistently across the length. I'm guessing my zero was off and the small amount magnified resulting in the discrepancy.
Will try another bank later tonight, and then hopefully start getting a little wild with some funky profile cuts.
Again, I can't tell you how thankful I am - you've opened up a whole new world of design for me

Edit; Looks like I still need to work on honing in the cut depth, my end diameter was off again on this one - but over all so happy it's coming together!!