So I let the other thread close through lack of not posting but figured I would show some progress
My HDM has officially run 12 cubic inches a minute in aluminum pretty handly. Surpassing what I'm told can be expected from a tormach 770
This is with coolant and 8 Mrr from a rougher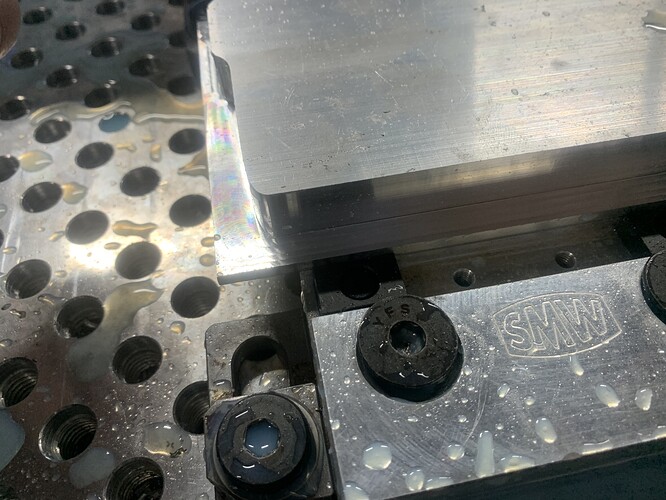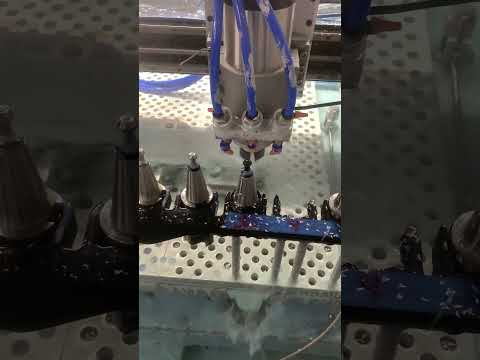 Coolant has made a world of difference. I first started with a fox style coolant but had chip welding from chips not evacuating from pockets. I went to the spray style you'll see in the video below and have had quite a bit of luck as it's fairly high pressure.
My biggest problem now is the large amounts of mist and chips thrown everywhere.
So I'm trying to make a curtain of coolant around the coolant ring and help push some of the high pressure chips and coolant down.
Thinking a channel like this will run around the ring and have coolant piped to the inside slot that it has to fill up before spilling over and pushing down into my curtain. Hopefully this will keep flow going out the back and not just in the front next to the inflow of coolant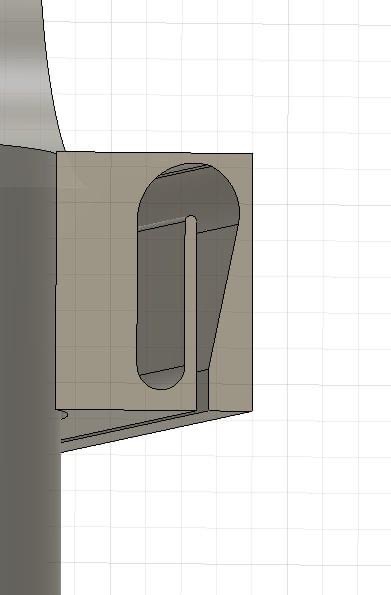 Thoughts? Ideas? Things anyone else has seen similar?