hmmm…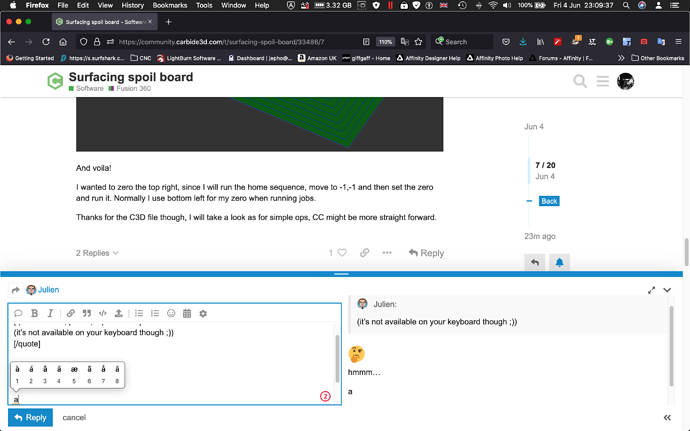 On the Mac you only have to hold down the key of the accented letter which you want and then press the number displayed in the selection box which appears on screen after you have held the key down for about 1 second.
In fact, you can hold the key down and when the selection box appears you can let the key go before making a number choice. This is because the selection box stays on screen until after the number is pressed.
et voilà! c'est ça, c'est tout.