Hi all,
I milled a very specific vacuum box cover out of HDPE (originally about 12mm thick, milled down to 4mm with holes throughout except for 4 pegs that rise 3mm above). It was pretty flat when the job finished, but now it's bowing on both major axes: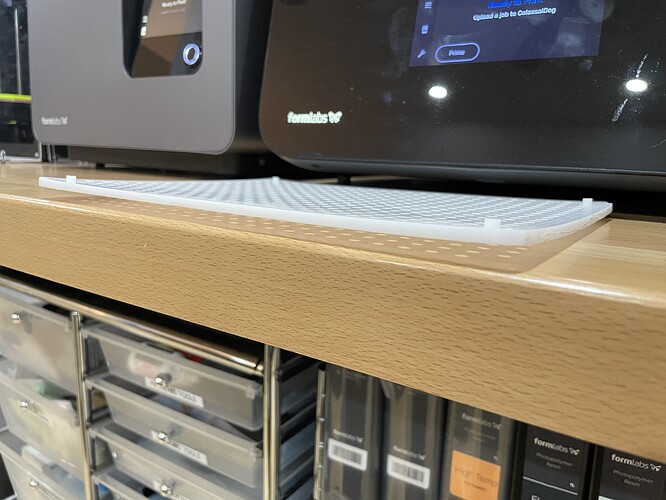 I observed this problem much worse in a thicker job that ultimately failed due to the issue having a large enough effect on the middle of the job that the Z-height no longer worked. Is this a shortcoming of HDPE?
The more pressing question is whether there is a way to fix this. I know relatively little about plastics. I have a custom PCB reflow oven with fine temperature control that I can easily "bake" at any temperature from 30 C up to about 250 C for any length of time. I read that the melting point of HDPE is around 130 C, and it seems like I should probably be able to bake it for a while at some temperature lower than this and just let gravity flatten it out. Or maybe that won't work for some reason.
Anyone else had to solve this problem before?