I was cutting a jewelry box front of a Jaguar. The cut estimate was about 3 hours. I cut the pockets first with a 1/32" #122 bit. Then the rest of the Advanced Vcarve was a 15 degree vee bit. Well the pockets cut and about two thirds of the way through the 15 degree vee somehow I closed CM. Of course the router just stopped where it was.
So to recover I edited the c2d file and unchecked the cut pockets first and saved the file and started it up in CM again. It is wasting time but when the #122 bit is asked for to cut the pockets I will just stop the job.
Hopefully saved half of my time cutting but sometimes the best laid plans go wrong. I was multi tasking on the laptop checking email and designing some other projects. Dooooooh!!!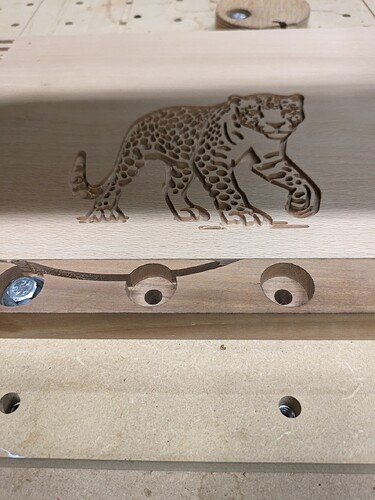 Live and learn.