Folks,
I tested another high end mill and want to share the fantastic results. The geometry is specially designed to lower the cutting force and I gave it a try. I can do DOC of 3mm and stepover of 1,4mm without any chatter on the Nomad. Here are the facts
Mill:
Diameter: 3mm
Shaft: 6mm
Coating: DLC (Diamond Like Coating)
Flutes: 3
F&S:
10000 rpm
250mm/min
stepover: 1,4 mm
DOC: 3 mm
Stickout: 30mm (incl. the 5mm shaft which does not hurt)
Cooling: Low tech air cooling (Fish tank pump), no fluid
Material: AlMgSi 0,5 (6060)
It was just amazing to see, that the cutter really cuts the material like butter. Here are a few pics.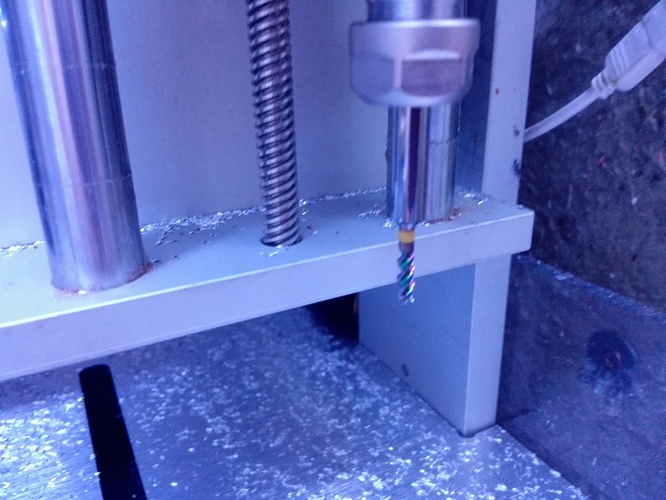 —> A picture of the mill. I generally found out, that a thick shaft increases the performance and offsets the low torque of the Nomad (Physics: Mass that already turns wants to keep turning…and the shaft is a massive increase of mass…)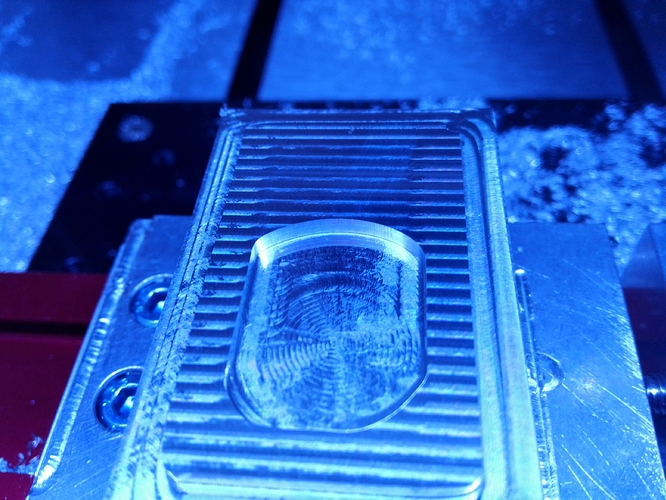 This is a pocket made with the F&S mentioned above. This is the result of roughing.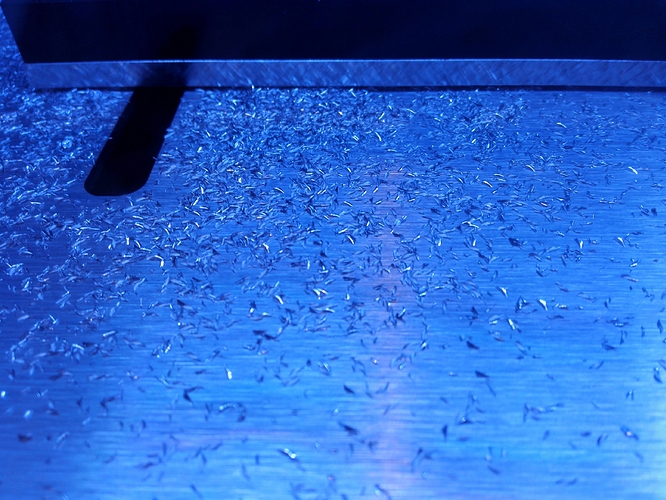 Take a look at the chips…quite "massive" for the Nomad

Short clip of the milling procedure:
Best Regards
Markus