This is a tool I designed over the weekend and cut today. Its an alignment jig designed to fit my wallet blanks. After free-hand tapping several holes and spoiling a few, I created this to keep the tap vertical and centered on the target holes.
Open with a wallet blank inserted: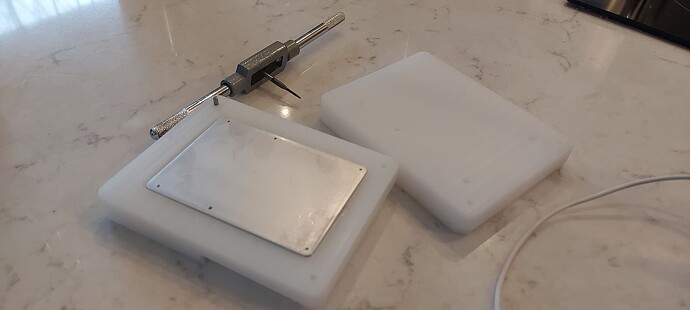 Operational: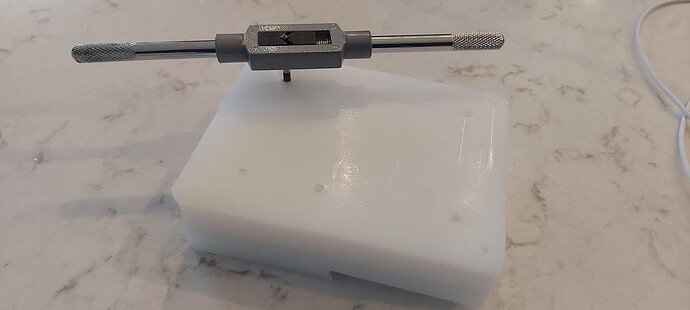 Of course UPS just called about my M2 threadmill so this might be obsolete.