Last week, the trusty 10+ year old laptop I have been using to run CM/CNCjs died on me. May it rust in peace. This could have been an opportunity to go for a full-raspberry pi based setup, but I still want to be able to run CM and other Windows stuff. I have also had enough of the laptop's 13" display limited real estate, which did not work well when having a G-code sender and a large camera feed window open side by side. Anyway, I went for "cheap" and it had been a long time I had not really checked the prices on computer stuff. It turns out I ordered a large 24" display for about $120, and one of those "fanless windows10 mini PCs" for $120 also. That thing is small!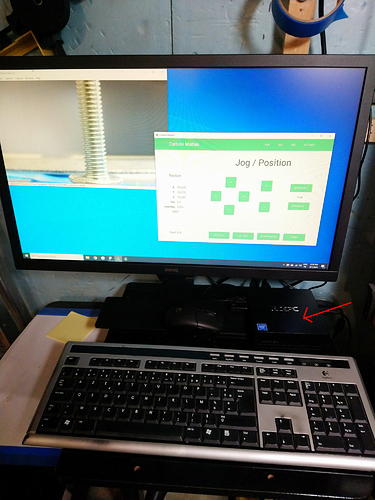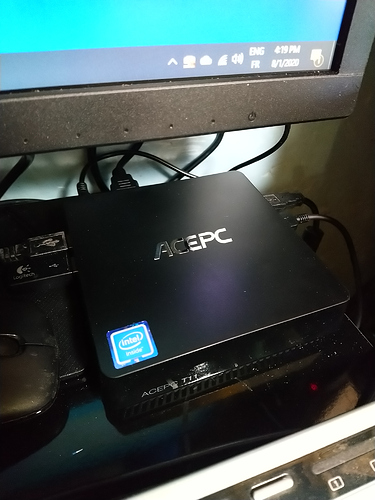 It's fanless, which I like for quietness as well as because it sits right next to my machine so it will occasionally end up covered in chips.
Performance-wise, it's obviously very limited, it would die if I tried and launched Fusion360, BUT it handles all G-code senders I have tried just fine, as well as the video feed window, which is everything I needed.
The specific references of the screen and mini PC are irrelevant, there are tons of equivalent models in that price range, I just wanted to share a little testimony since this topic of using a small-form-factor PC comes up from time to time. It does work fine.