So I've had a pack of this sitting in my garage
I'd really like to make a small sign for "Deliveries side door".
With my typical F360 efforts, I'm using engrave. The issue is that the top white layer is ~1.5mm thick, so I need to ensure I get below that. The engrave is only hitting 0.8mm deep.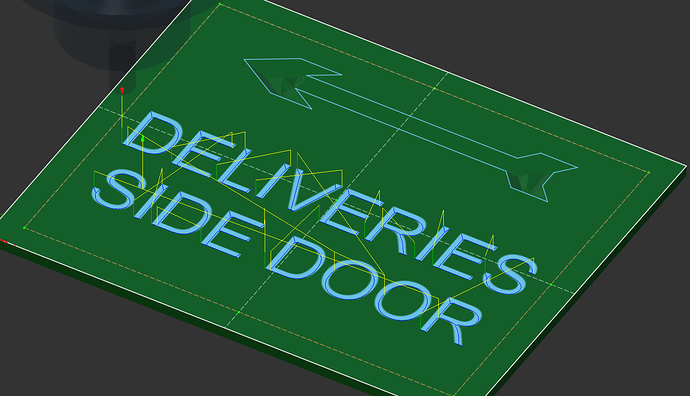 I can keep making the text fatter I guess and that's it? Or perhaps I need a sharper angled V-bit that will get deeper?