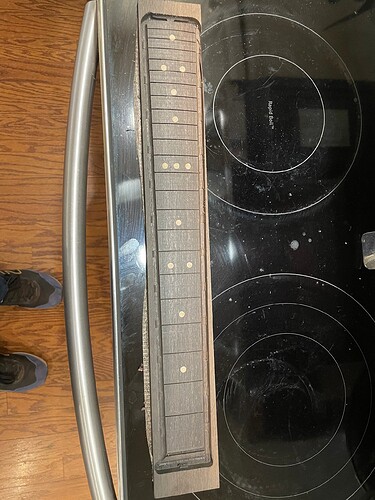 All the fret markers (dots) in this photo should be centered between the lines on either side.
When I make fretboards, I make those holes, fill them with birch dowels and super glue, run a parallel pass to radius the fretboard, and then cut the fret slots.
Judging by the radius, it seems like the toolpaths were off before the fret slots were cut.
I did it again this morning and slowed my feed down to 50 in/min and it seemed to be off in the same exact direction (Y) by the same amount.
Any suggestions?