Hi how do I separate my parts in this file?
In the svg file all the parts are separate when I view them in inkscape and when I view them in the but in carbide create they seem to have joined up.
I have attached an image to give an idea of what I am hoping to achieve.
Also how do I zoom in please?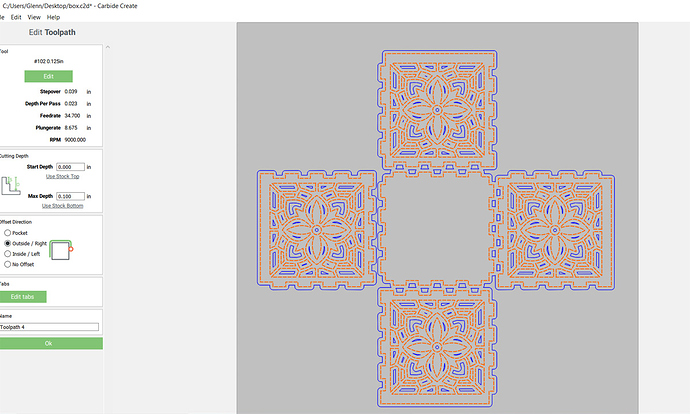 thanks.