I am designing a plate in CC.
On the bottom I have an inner pocket which runs as expected.
I have also created an outer pocket leaving a small ridge on the bottom of the plate on which it sets.
Anyway, there is one line of toolpath where the line is broken and causes it to rapid oddly skipping back and forth wasting time.
Picture provided…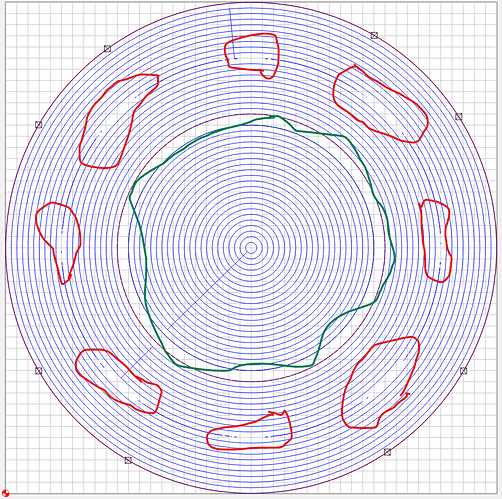 Sorry for the irregular lines it's late for me.
RED BAD - GREEN is FINE.
Is there a fix for this?