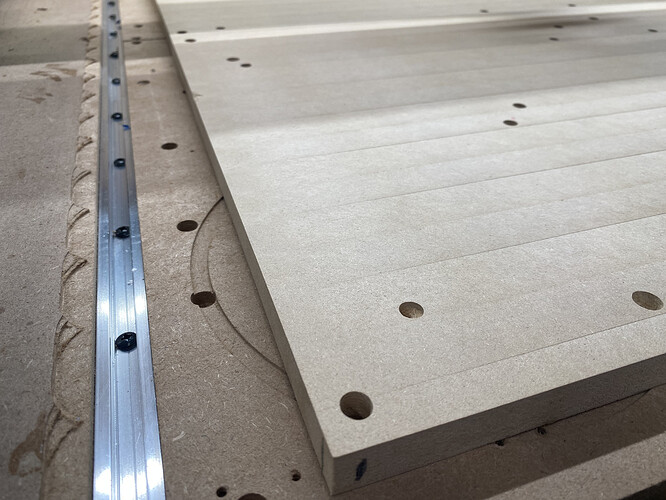 This is kind of a weird one, I trammed my machine: spent a good long time on it, got it pretty close to perfect - close enough for woodworking anyway - then surfaced my wasteboard, to great effect. Best I've ever done! You really can't feel anything on the surface. Very proud.
Then I attached a batching board to the machine, which I always do when I have production jobs that I will need to return to etc, and surfaced that.
You can see the results in the photo, spoiler alert: they're terrible.
If you look you can also see the nearly perfect freshly surfaced wasteboard on the left in the photo.
Why would this happen? Did the machine untramm itself somehow? Any thoughts ?