This project was inspired by the Community Contest #4 entry by @Rafi Community challenge #4, 2019-2020 edition
though there are others in this community that are also beautiful.
This was cut from an 18" round pine board available from the orange big box store for about $7.
The design was modified in Vectric Aspire v9 from an STL file provided by @Rafi, thanks for your awesome work on the file Raphael!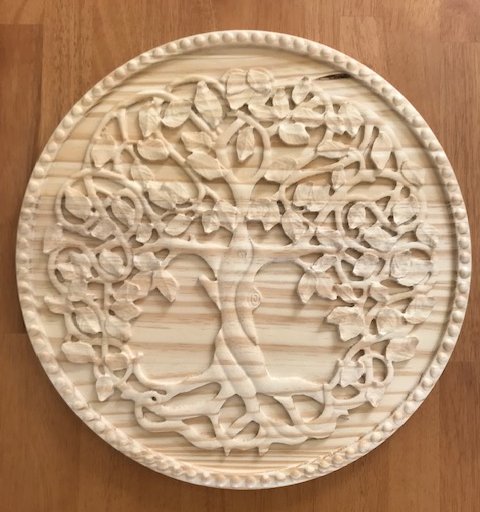 I'm working on a second version that will have two wood species for what I'm hoping will be a nice contrast.