I did a successful stacked text sign a couple of months ago so I of course thought that I knew what I was doing but I have proven myself wrong. I am trying to stack a couple of "S"s and when I do the bottom S gets its top cut off and looks fatter.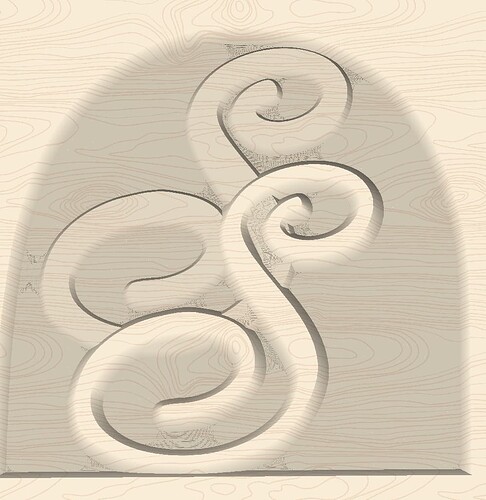 I have the combo of them unioned and then the top S as a separate vector. The bottom is .2 deep and the top is .1. I tried playing around with the depths, the ordering of the paths, etc…
Where am I going wrong?
Stacked_S.c2d (252 KB)