Hi all,
I ordered few 6061-T6 (.125" thick) aluminum plates from link below:
The cutter I have is 3 flute aluminum end mill cutter.
I plugged in the end mill in "Dimensions" as in the screen shot below.
I need some guidance in Default tool path settings.
What should I choose for Feedrate, Plunge rate, stepover and depth per pass?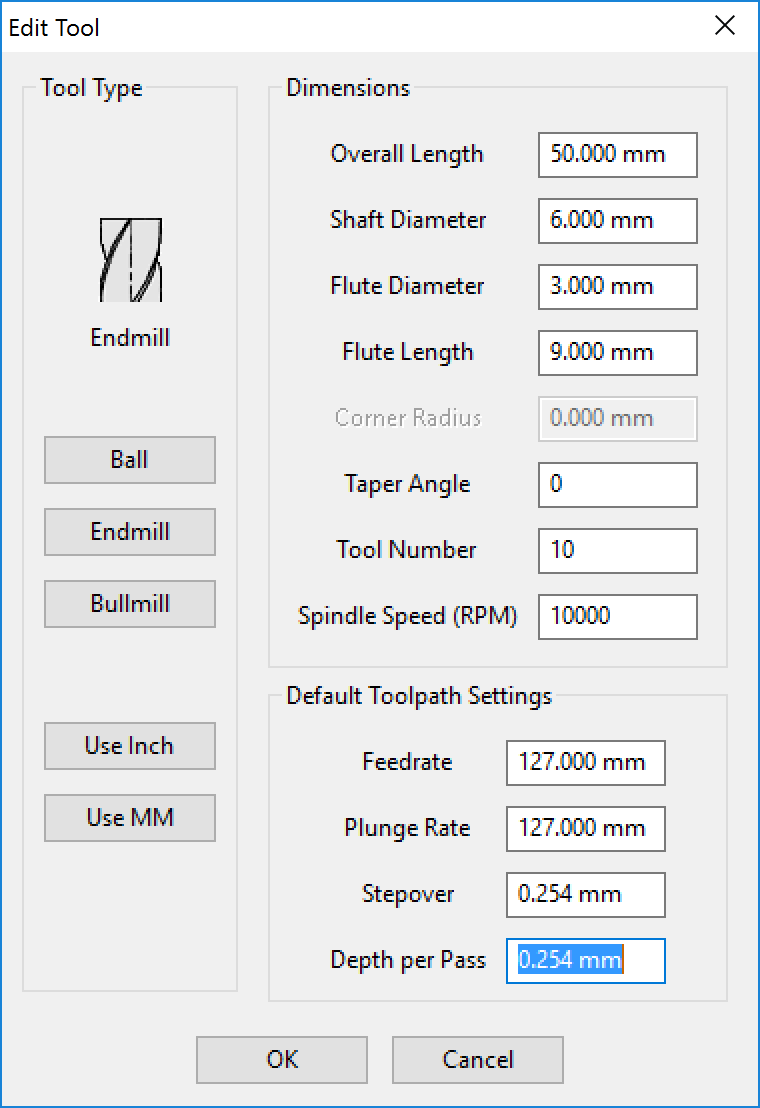 Trying to cut a simple circle to test the machine.
Thanks all!