I'm trying something new for me, well all this router stuff is new to me, but after watching a few compelling videos, I decided to try to ditch the clamps, and tape for a vacuum table.
I have a little past experience with a magnetic chuck, and I liked it.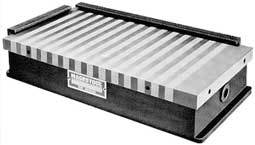 I recently purchased a drag knife from Donek tools, and I watched all their videos, and must have gotten brain washed because I spent all weekend building me one.
I kind of copied thier instructions, but I bought pegboard instead of making my own.
Here is thier video:

I basically just turned the floor of the Shapeoko into the vacuum table.
First I had to build a decent table to set it on. It's been in a "temporary" spot for 6 months.
Here are the pictures.
The only thing left is the surfacing.
A good, sturdy 4'X8'X3/4" table, nailed and screwed.
I cut and sanded 1/2" strips of a 1"X12" for the air channels and top supports.
Then placed them 3" apart, between where the holes would be.
I weighed these down with boards and blocks, and let them set over night.
Then I took a hole saw, and drilled between 2 of the wood spacers, just big enough for the 1 Gallon Shop Vac hose, and marked the table underneath.
The hole ended up over sized a little, so I had to cut the tapered hose extension down about 3".
Then I scooted the machine back, and drilled with the biggest "American" hole saw I had.
Finally, I cut, and glued the peg board, and covered it with a plastic bag, and left the vacuum run for 30-45 minutes, while the glue set up.
I put four, 1/4" bolts in it to keep the holes lined up.
When it's dry, I'll take them out.
All I have to do is surface it, and use it


My drag knife is suposed to be here tomorrow.
Here is me testing it out. I was amazed.