Hi, I am using UGS Oct 7, 2018 version (2.0) I have made a number of parts, probably 20x or so different ones, now this one part is stopping the program as seen in photo below with no error code, just total stoppage of the steppers (still energized just stopped). I did three runs, same thing but stopping in different places in my Fusion360 design, different operational steps. Any insight? Any alternatives that are Grbl 1.1 compatible and have served you well beside UGS and Carbide Motion?
The file was about 5000 lines of text, not too big, as I understand extreme smoothing orders thru CAM can cause data starving, well since this was slow running aluminum and simple runs I trust its not data starving
never know.
Also, this is the 32bit software. I could not get 64 bit to start at all, a Java warning, yet my machine is clearly 64bit.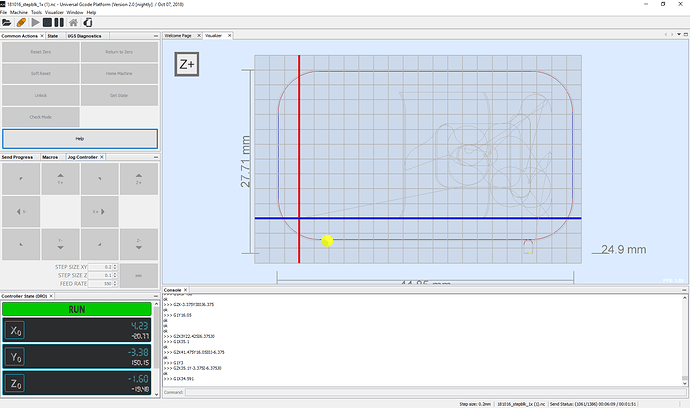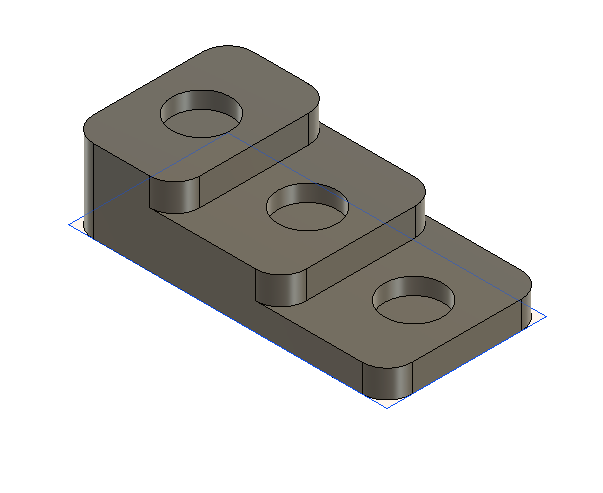 , never know.
Thanks!