Does Carbide Create have a JSON file of the tool library? How can I get this data off of my Mac? I'd love to use this to create a JSON file for tools to import into Fusion 360.
Or, does anyone have an updated tool library of Carbide 3D's cutters for Fusion360? Ideally it'd contain all of these, but fine if the Amana's aren't included.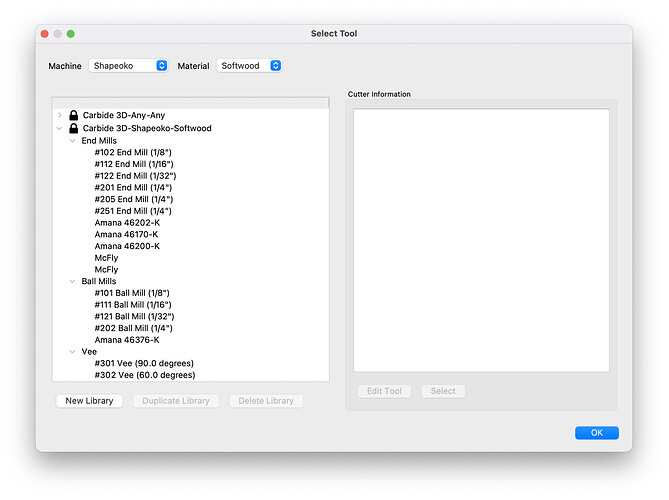 Seems like this is the latest post that contains a tool library for fusion is this that references Winston's original, but I'm not finding one that's been updated since 2017. Tool libraries for Autodesk Fusion 360?
Thanks!