Howdy all, long time no see.
I decided to upgrade and I'm running into some strange issues.
The homing sequence hangs and let's me know it "couldn't find limit switch"
However when I manually press each limit switch (x, y, z) it reads in the error log above.
I've tried all common resets to fix and uploaded the correct info from CM4 to my Nomad Pro.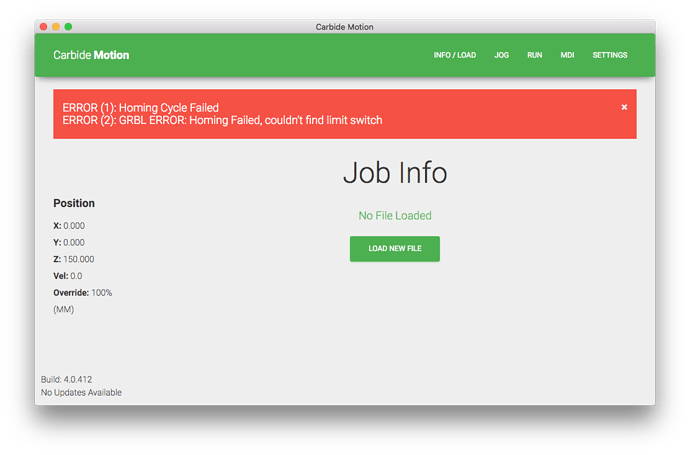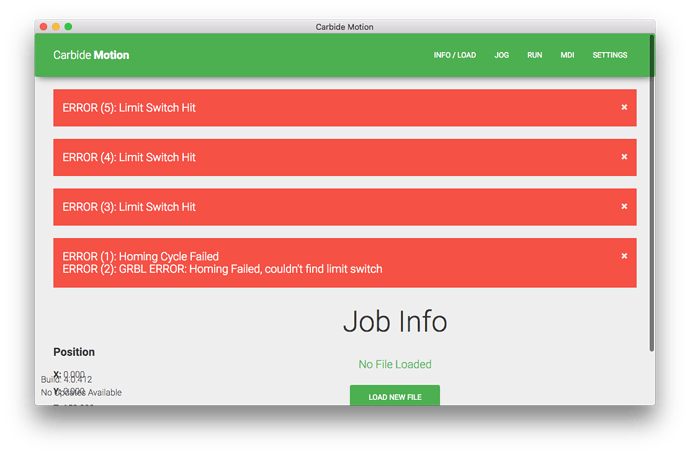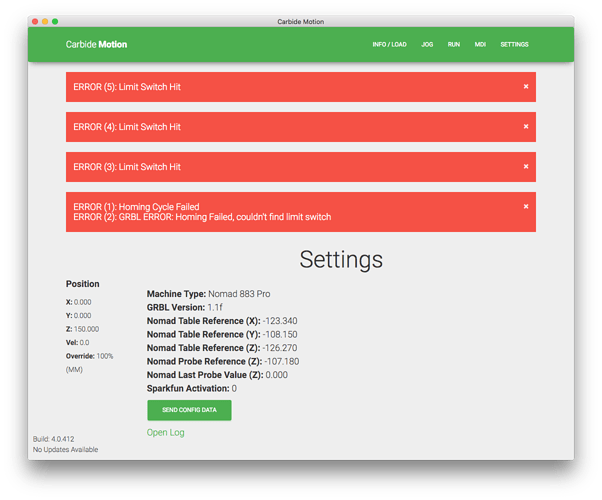 Any help would be appreciated, I hope you're all well.
Much love.
-Hank