Trying to create the chamfers around the edges of this part (and the holes) on the Nomad 3: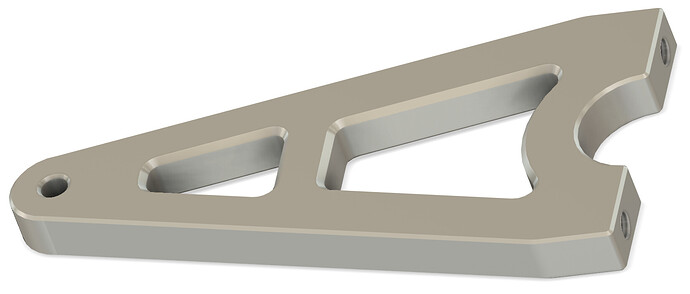 The only endmills I have are the ones that came with the starter pack and also this one: #302 0.50" V-Bit Cutter - 60°
I believe none of the ones in the starter pack are suitable for chamfers (correct me if I'm wrong) but would the V bit cutter be able to do it? Or do I need to buy a 1/8" chamfer cutter specifically?
Oh and if the V bit cutter can do it, would it be able to do it in aluminium? I know people generally say you can't use the 1/4" cutters with ali, but as its such a small cut would it be ok?
Thanks
Chris