I'm doing some fairly detailed work, and trying to understand how to use a v-bit for image outlines. I just want to cut along outlines, and not the space contained by them.
I've tried using the v-carve toolpath in Carbide Create, and I get results like this below: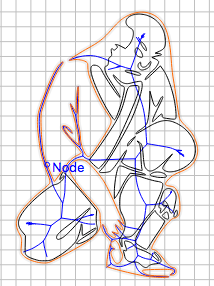 Not the expected result. Could somebody point me in the right direction? Thanks!