Ok so have question regarding v bit settings for Shapeoko Pro with Carbide router.
Two different jobs with same bit, Amana RC-45711 90 deg v bit.
First sign using .110 depth per pass, feed rate of 45 IPM. Wood is cheap glued edge panel. Extremely clean and perfect.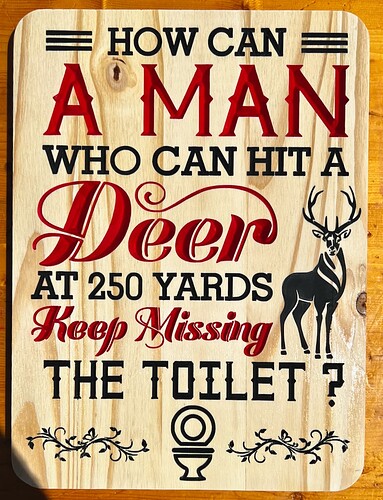 My second sign using shallower .07 depth per pass, feed rate same on white pine board and get much different results…lots of "burrs" in grooves.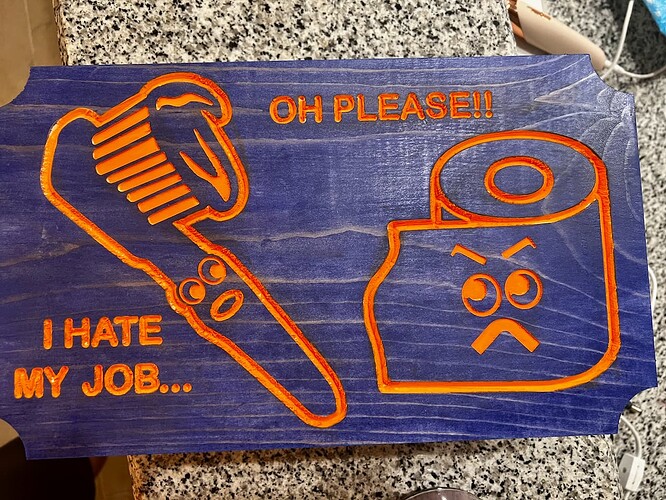 On the pine board, I'm assuming it's a speed issue? Anyone have recommendations on speed/feed rate for pine v carving?