I am currently working on a v carve inlay in walnut. During carving the machine made rather high pitched noises, I assume that's chatter? I was running a 60° v bit at 20IPM/10000RPM with a DOC of 0.05". You can see how some edges are broken: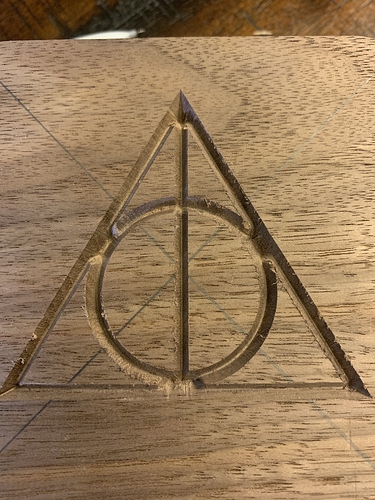 It's a bit odd that it's only the corners on the right half which are broken. Could this be related to the depth of cut?
It's a bit sad because overall the cut seems fine. I'll still do the positive part because I'm sure I can somewhat salvage this as it's only for personal use but I'd love to know if anyone has any tips/thoughts on this!