Hi: I practiced with a 120 degree diamond drag bit today and while I got a result there's variation in the intensity of the carving that I cannot explain and would like to fix before I do more. It's a brand new bit. I've attached a photo. you can see the text at the bottom was done first as well as the lines in the right part of the circle. the lines in the farthest right part of the circle were done later in the cut and the words at the top were last.
Cut depth was .025, feed rate was 20" per minute. Wasteboard is flat and the 10"x10' piece was evenly clamped. Any thoughts or suggestions would be appreciated. thanks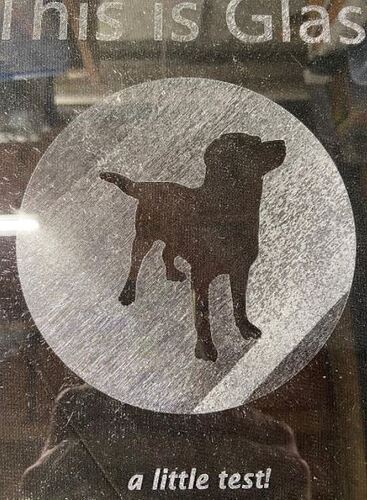 I do wonder what happens to these bits when they wear.