I created a new drawer for the base of my Shapeoko XXL. I am going to store all my clamps, bolts and clamping aids. I thought about the show Futurama with the robot mafia character clamps. I found some line art online and downloaded it.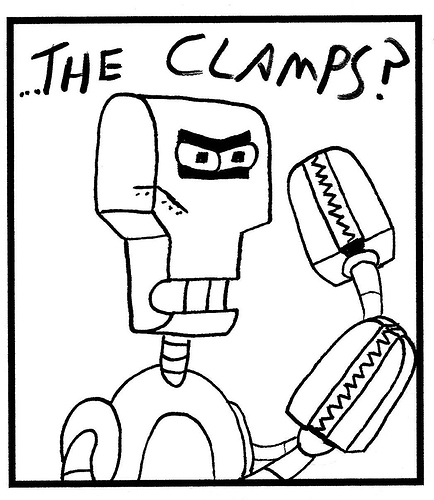 So I just wanted a simple v carve of the outline of the image but when I select the #301 tool and a vcarve I get a lot of extra carving I do not want. It seems to try to connect all the lines and plunges the #301 too deep and too wide. I dont understand why it does not just carve out the black lines and not connect them. This is a screenshot of the simulation.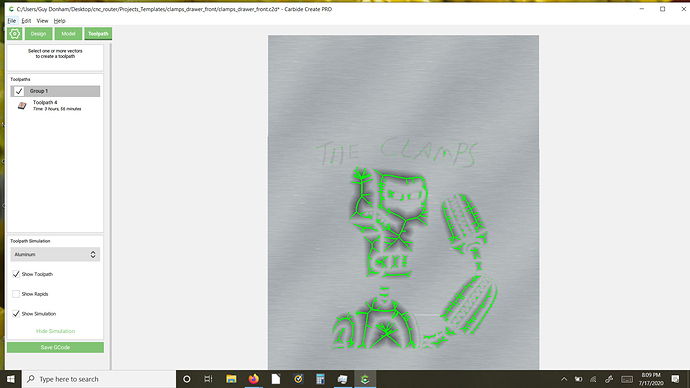 I deleted the tool path and did a #112 1/16" end mill set to 0.1" with no offset for a contour. This is what I would like from the #301 without all of the extra carving. If I select the #301 and the same contour with no outset I get the deep cuts with out any detail in the simulation.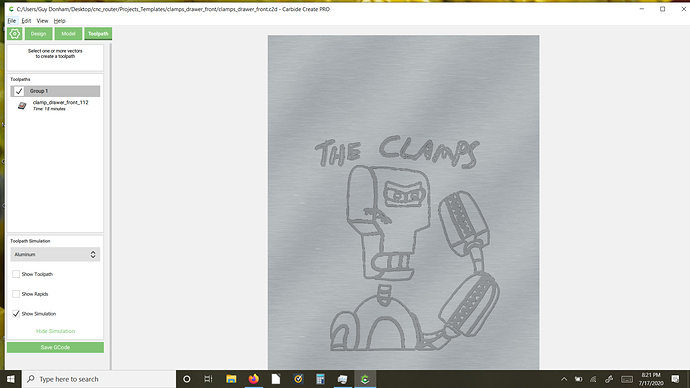 I used Inkscape to convert the jpg to a plain SVG and imported into CC 4.64.
Can someone give me advise on how to get the simple outline of the picture without all the extra line joining?