I have read a good number of threads and tried a number of things to correct this however I am still drawing a blank. I am creating a vCarve inlays and when there is a sharp corner I am not getting the result I am seeing in vCarve Pro onto the wood on my Shapeoko.
I have tried a number of bits from 15, 30,45 degree vBits, my stock is flat and ready for cutting, I have tried angles not what is advertised in the bit itself, raised and lowered the Z axis zero and nothing seems to produce a result I am looking for. I always use center of the project to zero my projects on and I use the paper method vs a probe. If I need a probe I'll buy one but I thought I would try without first.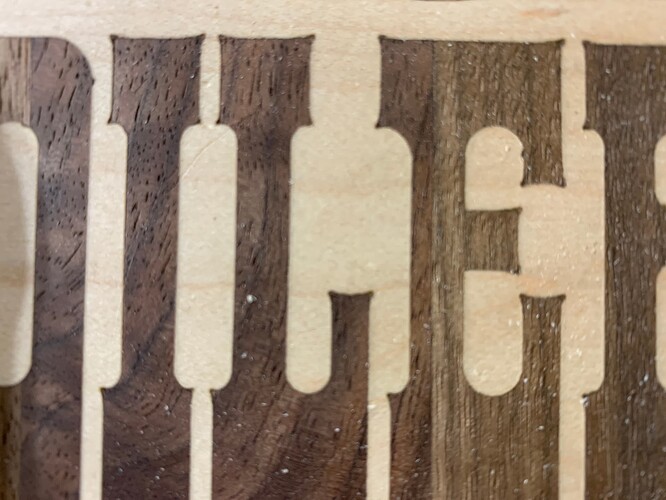 I am growing frustrated with the wood I have wasted trying to fix this issue and I hope someone has some ideas as to why this is happening and what I need to do to correct it. This is the main reason I bought this rig and I am ready to throw it out the garage door.