Thought I'd share a couple simple VCarved signs I made:
For my wife, inspired by Billy Joel's song "You're My Home":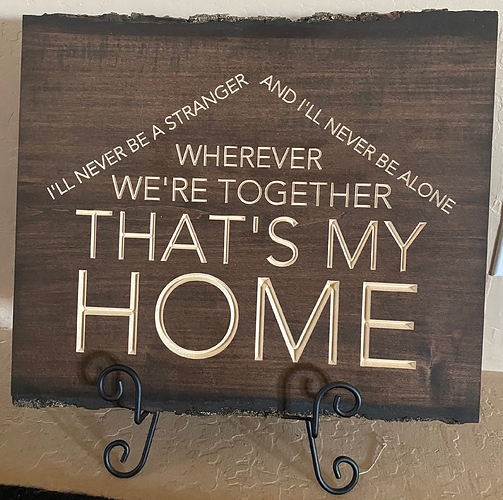 And for my cat-hoarding daughter: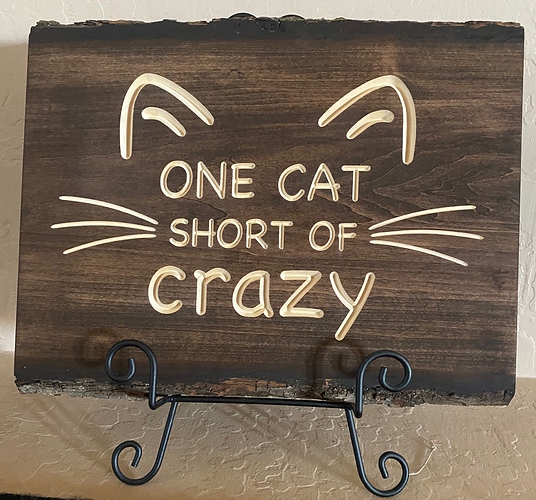 These are both from a 3-foot basswood plank from Hobby Lobby (normally $30, but they frequently have 40% off coupons). Sanded, wiped on a coat of "java" gel stain, and then to the Shapeoko XL.
The "Softwood" feeds & speeds suggested by Carbide Create worked great (#302 Vee; Feed 45 ipm; Plunge 12 ipm; RPM 18,000). Basswood cuts like butter with no chipping, and it has a consistent light color that reveals nicely against the java stain.
Cheers…