Hey all. I am just getting into 3d carving and my first test came out awesome. It was a Punnisher skull (about 5 (width) x8 (height) x.4 (depth)) and took about 2-2.5 hours for both the roughing and finishing passes combined.
I am trying to carve this on a larger scale for my second (about 9 (width) x12 (height) x.9 (depth)) but I am getting a machining time of 11 hours for just the roughing pass using a 1/4 inch flat end mill.
I am guessing either I have something set very conservatively or the machining time estimate is just not accurate but I was hoping someone could provide some input. I have attached my machining settings if anyone has a thought.
If it helps, it is also taking a very long time to even calculate the toolpaths, I am not using a super high end PC but it is not a basic tablet either (I have an i7, 16 GB ram). Not really worried about the time to calculate the toolpaths, just the machine time. Only mentioning it as it may help figure out the issue.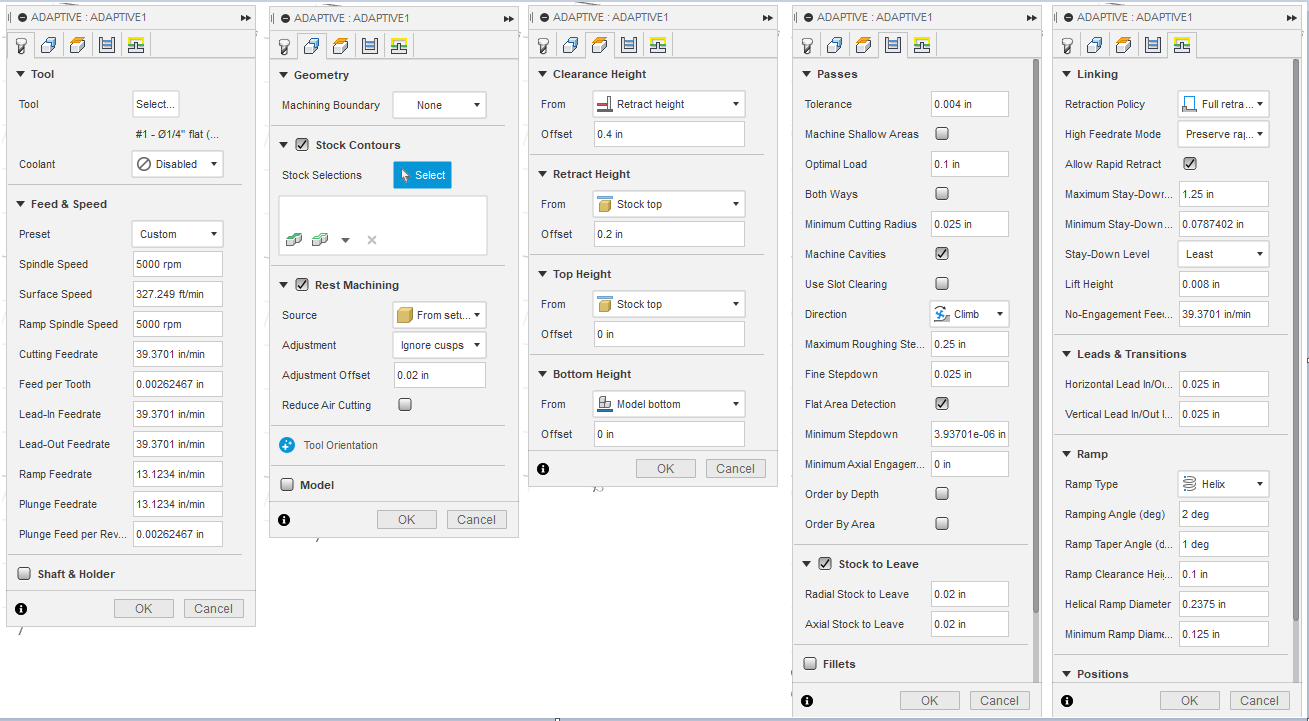 Thanks All!