I just noticed this a couple weeks ago on my Nomad: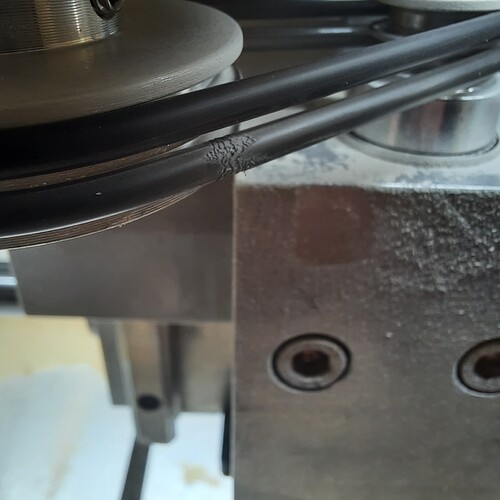 But it kind of got lost in the sea of other issues I was having and I hadn't used my Nomad in that time except to jog it around a bit and cut myself a quick right angle clamping block. I did a little bit of cutting yesterday, and noticed it now looks like this: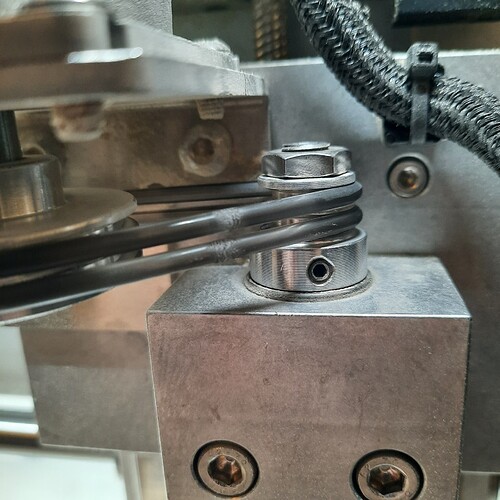 It looks like wear and tear from friction. It feels rough and I'm pretty sure the roughness wraps all the way around the belts (or whatever they're called…).
Anyone know what's causing that, and maybe how to fix it? How worried should I be? I was hoping to get back into it today after being so discouraged with all the issues I've had the past few weeks.