Hello all.
So after following @wmoy's great tutorial video on squaring, tramming, and calibrating my SO3XL I've run into a funky looking problem.
When surfacing my wasteboard (again, thanks to @wmoy's video(s)) I'm setting a weird pattern along the left extreme of the surface.
It looks like every other "stripe" is higher than the previous one: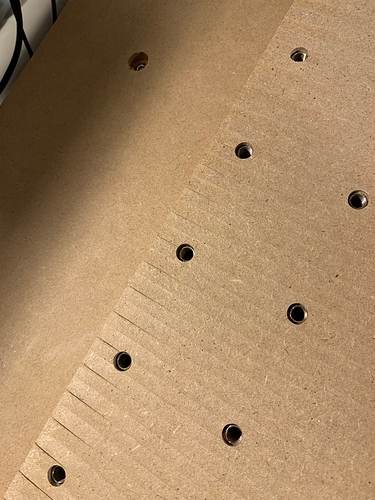 What's weirder is that it only appears to be happening on the extreme left of the board. The middle looks fine: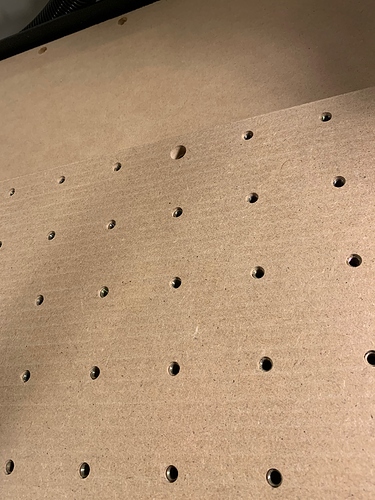 As a point of reference, this is where it's happening on the wasteboard: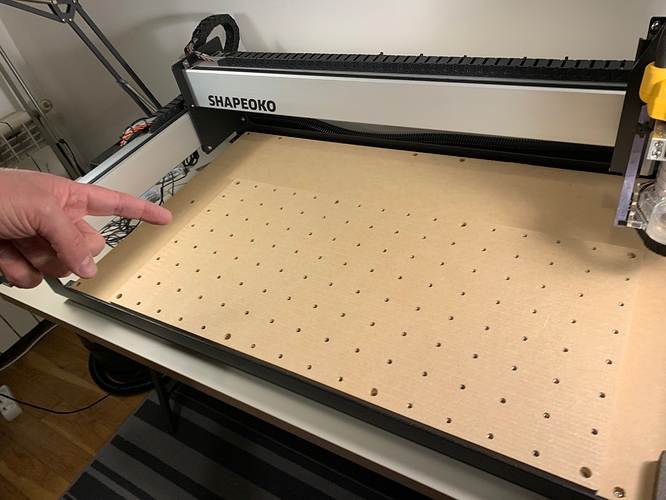 After doing some surfacing tests on another section of MDF, I tweaked the tramming as I had some front-to-back unevenness, but this appears to be something else.
Has anyone encountered something like this?