These 3x5 boxes are in progress.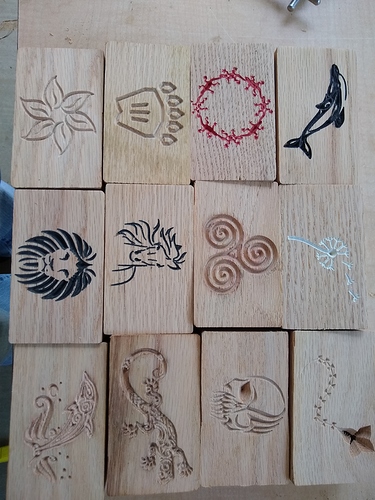 Some of these turned out great. Some are too complicated. Some like the skull cut too deep. I tried some colors that we're not black. I learned black looks best to me. I also learned to carve on the top and not the bottom
I will post finished version.