I wanted to cut a t-track slot into a piece of CLS timber and designed it in CC and cut it in CM (files attached).
OK, I could have used a router table (10 minutes) or a table saw (15 minutes), but decided on using my XXL as I could be repeating the task in the future and thought using CC and CM would do just as well (but maybe take a little longer).
The CLS is longer than the XXL can cut, so I designed the toolpath to cut some of the slot, with the intention of sliding the stock along a guide and running the job a second time. Based on this premise, I (initially) only re-zeroed the Z axis, but the edge of the second cut was 2mm out along the length of the stock - along it's whole length, as shown in the photo: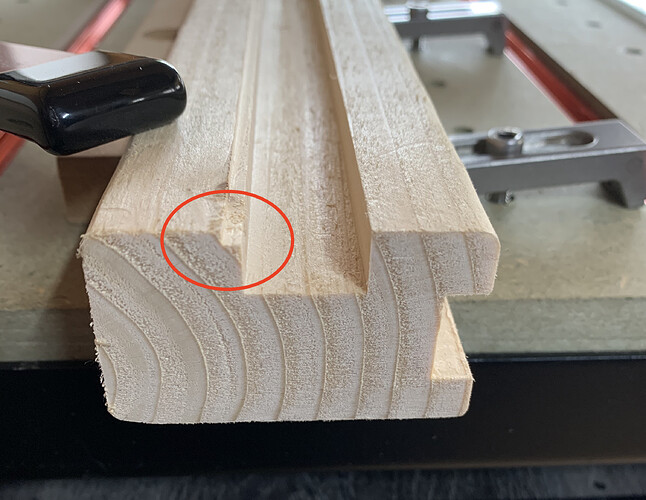 Strangely, this is parallel with the original cut along it's whole length, so I have no idea what went wrong, but I know this:
The stock is pine and isn't known to be particularly straight and parallel (here in the UK, at least) but this piece is fine, is clamped flat along the guide (just visible to the left in the photo) and the guide is parallel to the waste board. All I did was release the clamps, slide the stock forward and re-run the cut.
Why would this happen?
Bench Front T-Track v2.c2d (6.0 KB)
Bench Front T-Track v2.nc (1020 Bytes)