I just got back from holiday and needed something to warm me up before diving back into my Dodecahedron Speaker build. So i made a quick wooden spoon out of some spare oak

I machined the rough profile and used a ball mill for the bowl of the spoon and finished the handle to a point by hand.
I'll be updating my speaker build and hope to finish it in the next week or two so check back here: DoDecahedron Speaker Build for updates!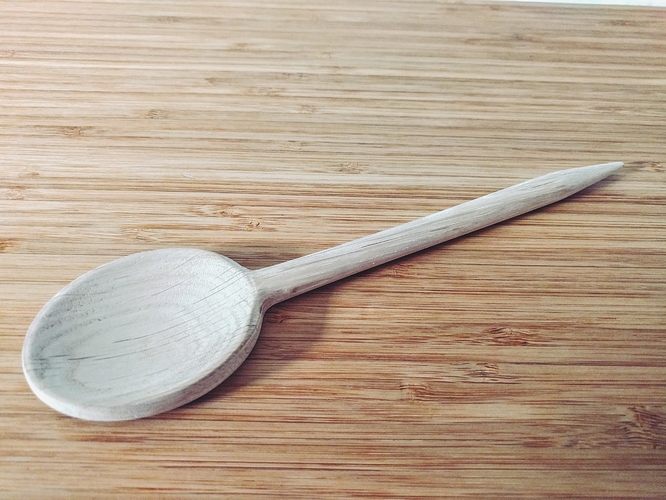 Anyone know what the best finish for wooden spoons is? I want to be able to use it for cooking!