This is my second project on my XXL. I had a Wixley Digital Angle Gauge in the plastic package for the last two years. Every time I used it I would put it back and thought that DAG really needed a real home. I learned a lot making the box and the butterfly on top.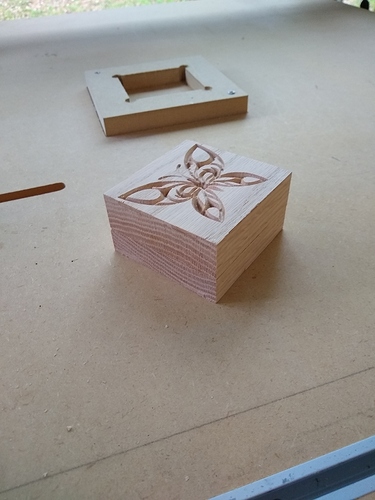 I found some very good instruction on youtube from a man named John Clark. He has good tutorial for box making and putting vcarve on the top. Check him out.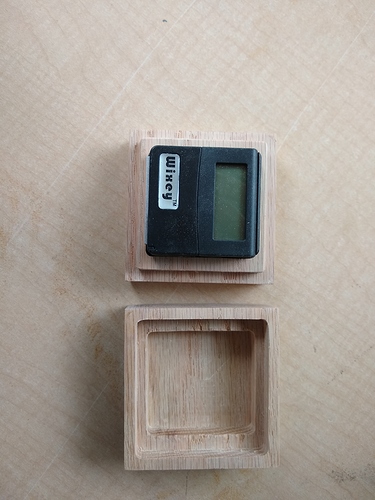 I will finish sanding and put a finish on it next week.