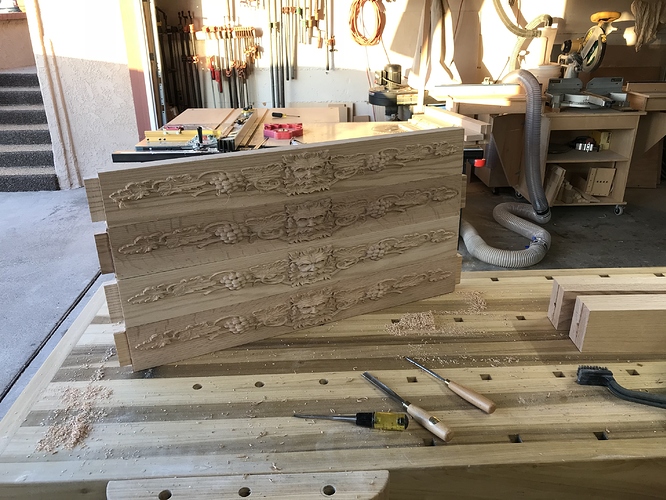 4 down, 2 to go. Cut these guys on my XL, red oak, design and toolpaths from VCarve Pro. Two for the ends and 4 for the sides. Plus maybe two more, smaller for the leaf, not sure about the final design yet.
1/4" ballnose, .25 doc .125 stepover, 200 ipm for rough, 1/8" ballnose, ummmmm 1.25 mm doc (I think) 15% stepover, 200 ipm for finish. Even at 200 ipm took a longgggggggggg time.
Fun stuff, never built a dining room table before.