I've seen quite a few designs for vertical workholding on this forum. So I came with a few requirements.
Must be quick to set up
Must store without a lot of space
Ideally no or minimal reconfiguration switching between horizontal and vertical milling (the use case of a box or drawer comes to mind.
Ideally easy to make
A friend really is a big fan of 8020 aluminum extrusions encouraged me to look into it. (Versatile stuff. I interviewed a high school student for a college application who built a CNC routing machine out of 8020 and a Dremel.) So this design uses it for the base structure.
Here's the design a picture is worth a thousand words.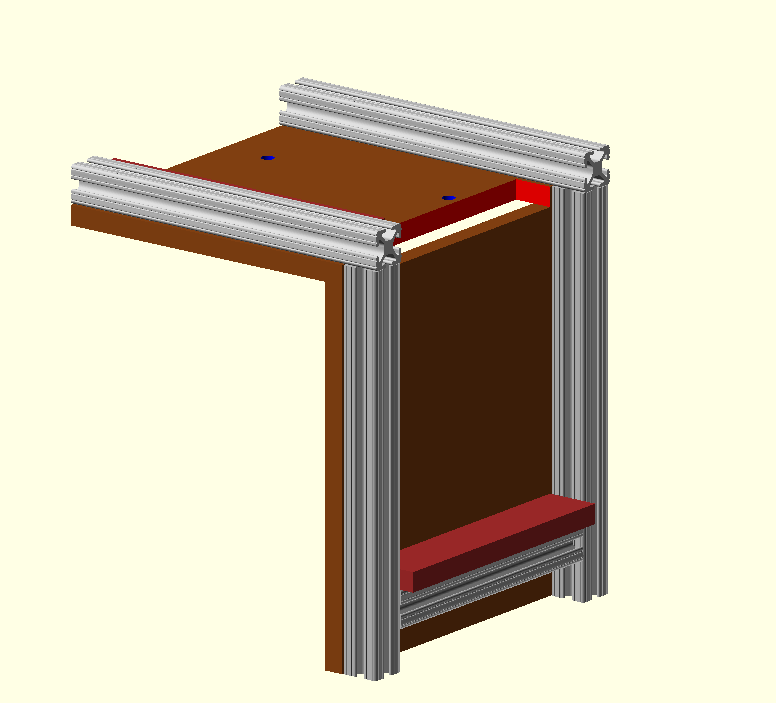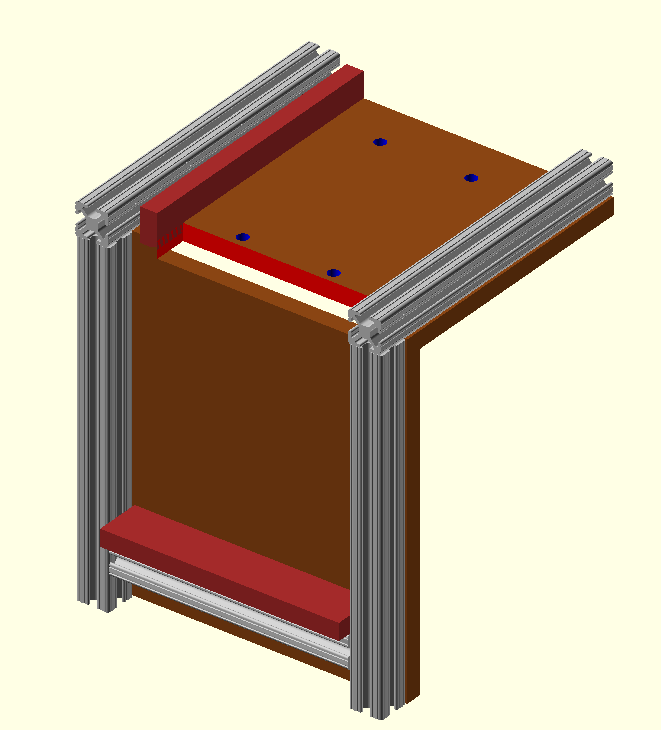 The basic idea is that two MDF boards are attached to two 8020 each (in this design 1 1/2 inch extrusions). The top board is attached through screws to the t-rails. (There is a screw hole in the top extrusions which also go through the MDF and into the t-slot where it is secured there.)
I added an alignment fence to the upper MDF so that you can easily square the stock for horizontal milling. There is also a cutout so that you can mill the end without elevating the stock or hanging over the end of the CNC. The bottom has an adjustable arm with a fence that can maintain the height of the vertical stock.
The two halves are fastened by fasteners in the 8020. I figure the jig could be disassembled for easy storage.
As for workholding, I haven't figured it out. The two MDF boards could have threaded inserts installed. Which would give the greatest flexibility is also more work. I'm also toying with using an extrusion to go across the top with threaded openings to form a clamp.
Anyhow, this is a work in progress and would appreciate some suggestions on improving this design especially if you've had experience with 8020. (My experience is limited to having gotten their free sample in the mail). My biggest concern is whether fastened together the corner can hold the 90degrees under the stress and vibration of milling.