Problem solved and it's all user error.
Probing just z requires the probe be placed differently than probing x, y, and z.
Over corner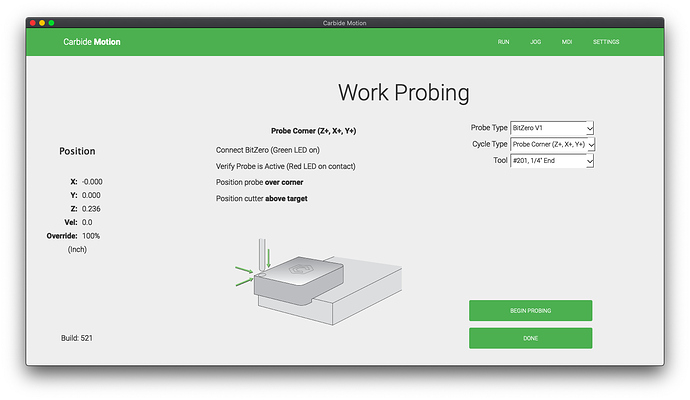 On surface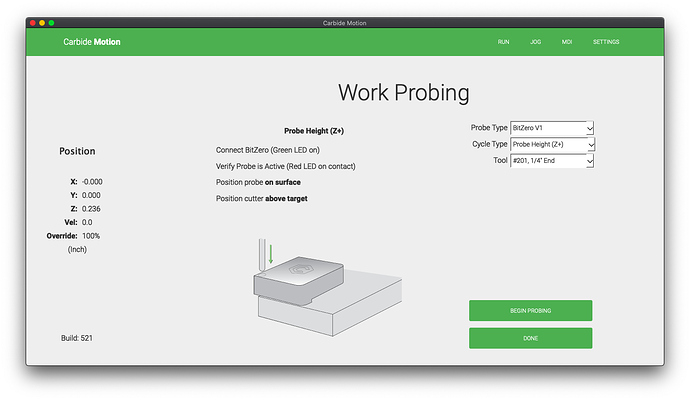 At some point in my workflow I must have switched to just probing z and did not follow instructions and place the probe on the surface.
Lesson learned.
Thanks!