New here HELP PLEASE
I am running carbide create and carbide motion all updated versions on a new Shapeoko XXL. However. When I'm loading a gcode from Carveco Maker+(output gcode as "carbide shapeoko) , motion thinks the z height is 3.0 inches even when the gcode shows it being 1.75.
Any ideasLion Star base NEW6.nc (2.6 MB)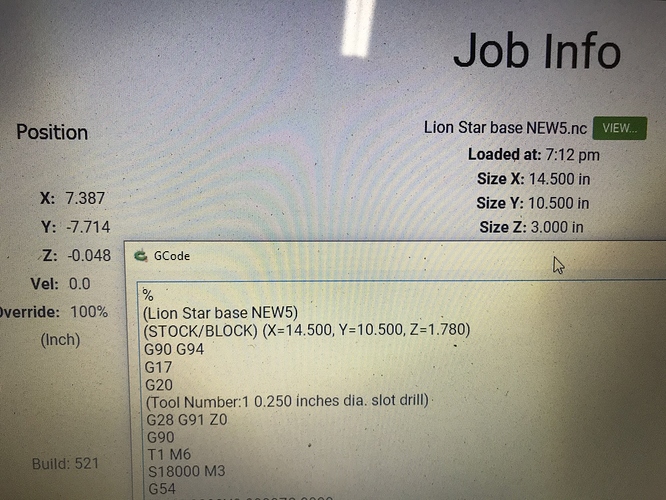 Attached is the gcode and screen shot of the Z size.