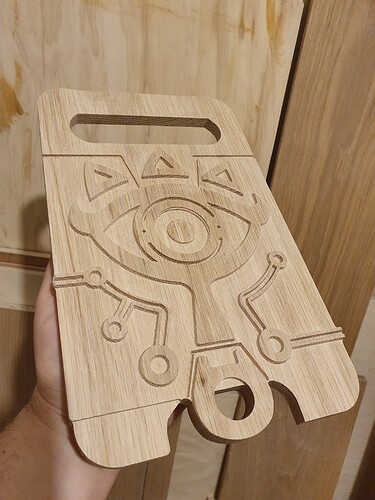 Sheikah Slate piece from Breath of the Wild, 1 piece of Oak, 16mm thick roughly 11" tall and 7.5" wide. It's not 100% cannon but the scales are correct and the painting will help

Engraving depth is mainly 4mm and was completed using a 30V Bit, 1/8" and 1/4" downcut bits.
Half way through hand painting and staining, will post more when completed.