Can anyone give me some advise on why my Y-Axis job Zero is off?
I have used (2) methods to set job zero.
Method #1 is using BitZero V2 to set zero.
Method #2 is using the Ø1/16" rod to set zero. When using this method I visually place the center of the Ø1/16" rod as best I can to the lower left corner of the stock.
Out of these (2) methods Bitzero works best, but it still appears to be off.
As an example, I have a piece of stock that is 5-5/8" in the Y-axis. The machined part perimeter is 5.5", so that should be 1/16" per side. Using (2) passes that should be closer to 1/32" per pass, per side.
In reality, the machine always cuts significantly more material toward the front of the machine. In the example shown in the attached image, the first pass takes off almost all the material of the front side of the stock.
Is this a programming error on my part? Or is it machine related?
I've attached an image and a Fusion360 file.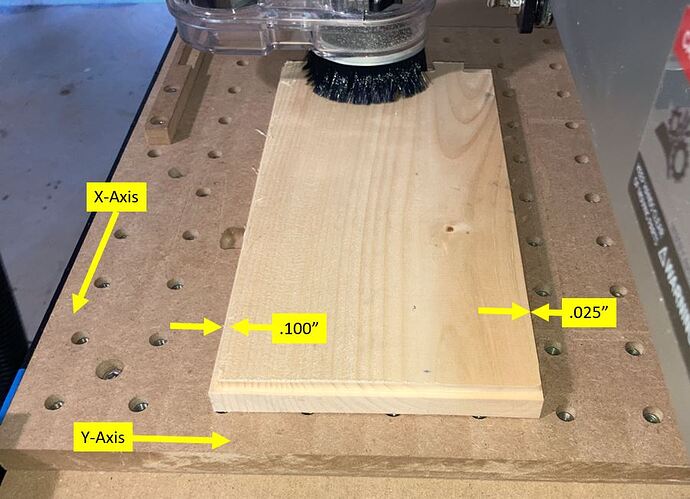 Sandpaper Storage Cabinet - Top-Bottom v7.zip
(183.7 KB)