I am currently in the process of setting up my 800w Gpenny spindle. The electrical connector on top of the spindle that came with it is quite small. It is an H17-4 "aviation" style screw on plug. The wire I have will only fit into it if I remove the outer insulation and shielding. Even then, the individual wire insulation gets really beat up when inserting the wire because of how tight it is. I looked for replacement connectors and could only find more of what I already have. How has everyone who upgraded to a spindle dealt with this problem? Here is a picture of the connector and wire: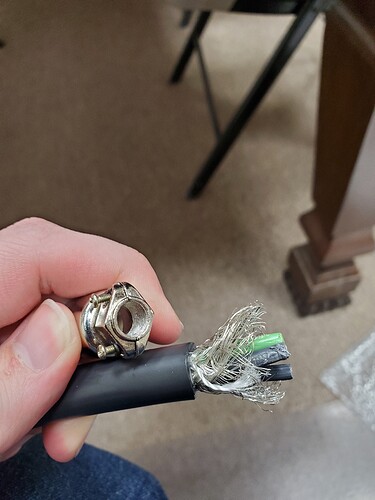 I got my wire from here:
I also have some shielded 18g 4 conductor high flex wire that I could use but it still has the same issue of not fitting.